Hi, Friends!
Hopefully you all had a wonderful New Year's! Today I am linking up with Daphne (
Flip Flops and Pearls
) and Michelle (
The Vintage Apple
) for a fun after Christmas link-up!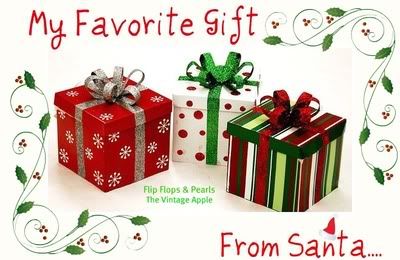 Santa treated me very well this year!! Choosing a favorite gift was really hard.
Ultimately, I have to go with the Pandora bracelet that my group of friends got me. We each got a bracelet with an initial charm on it. I just love it!!!
In the past couple years we have really struggled to think of something to get each other for Christmas/birthdays and have begun to resort to the always-appreciated-but-so-impersonal gift cards.
I'm excited to add more charms as the years go by! To me this is such a thoughtful, sentimental piece of jewelry because each charm will be for a birthday, holiday or other special moment!
What was your favorite gift that you received this year?